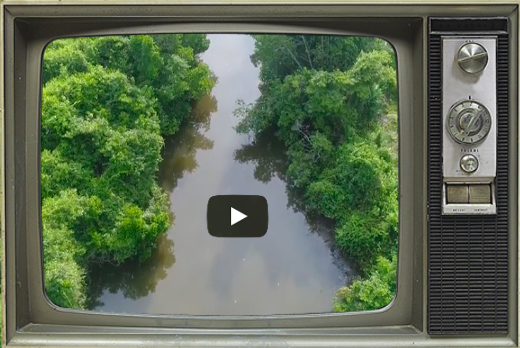 WHAT IS THE FAIR CARBON PROJECT?
The Fair Carbon project is a collaboration between leading conservation NGOs and other stakeholders to make it easier to design, register and validate carbon projects.
Nature-based carbon offsets can fund ecosystem conservation and restoration projects and the people who take responsibility for these.
If carbon income is more accessible and projects follow ethical best practices, then these become realistic alternatives to the destruction of critical habitats for short term economic gain.
SIMPLY PUT:
Make the process more efficient

Ensure projects are credible

Scale the number of projects
WHY?
The current accreditation process for carbon projects is complicated

Most potential projects do not have the expertise to do this on their own

Accreditation often requires expensive outside consultants

Drawing on the experience of our partners the Fair Carbon platform will provide:

Guides, instructions, decision trees and checklists to address the four major issues every project faces:

LEGAL - Land Tenure issues

MANAGEMENT - Governance

FINANCIAL - Funding the project

SCIENTIFIC - Conservation Critera
HOW?
The Fair Carbon platform will guide projects through the process step-by-step

Projects can then upload proof of their progress

This is then available for validation by third parties and investors


The platform will be a connection hub for projects, validation and accreditation agencies and investors
The Fair Carbon platform is being developed now
We are in the Proof-of-Concept phase. This includes:
Developing this platform to deliver project design guides to the field and to permit projects to upload proof of progress

This phase is focuses on mangroves and seagrass and is based on the Plan Vivo and Verra standards. Other ecosystems and accreditation standards will be added.

The system will be tested in pilot sites in Latin America, West Africa, East Africa, South Asia and Asia
During the Proof-of-Concept phase the system will only be fully available to the pilot sites.
However, other projects may register a project, view the content as it develops and receive updates as the Fair Carbon system is developed.
THE FAIR CARBON PROGRAMME WILL:
Guide me through the steps to design and register a project
Help me navigate and resolve land tenure issues
Show me the best practice to set-up project management
Explain how to collect scientific baseline data
Using decision trees, identify what must be done to protect and restore target species and ecosystem functions
Connect me to potential funders
Allow me to upload proof of progress for validation by donors and investors
THE FAIR CARBON PROGRAMME WILL:
Introduce me to projects seeking funding
Provide detailed insight into how projects are being managed and progressing
De-risk my investment by providing project support and showing proof of progress for independent validation
Promote competition at every stage of project development
THE FAIR CARBON PROGRAMME WILL:
Introduce me to projects needing my services
Allow me to review project performance without the need to travel in person
Simplify my work by presenting all the needed information in standardized formats
Permit me to approve and certify projects online
THE FAIR CARBON PROGRAMME PROVIDES:
Expert advice from experienced practicioners
Best-practice data from projects around the world
An online platform to access information and upload proof of project progress
Access to a global community of conservation projects and funders
THE FAIR CARBON PROGRAMME PROVIDES:
Expert advice from experienced practicioners
Best-practice data from projects around the world
An online platform to access information and upload proof of project progress
Access to a global community of conservation projects and funders
THE FAIR CARBON PROGRAMME PROVIDES:
Expert advice from experienced practicioners
Best-practice data from projects around the world
An online platform to access information and upload proof of project progress
Access to a global community of conservation projects and funders
Get Started
THE FAIR CARBON PROJECT IS IN THE PROOF-OF-CONCEPT PHASE You may register a project for information only during this phase THIS WILL NOT LEAD TO ACCREDITATION